News
Is gay hate finally crumbling?
So much anger and hatred is aimed at the gay community; but even with so much hate, we have to believe it won't always be this way.
A four year old child has been shot dead allegedly by a 27 year old "religious" leader because the boy showed gay behaviour!
Lucas Moses who led the religious group in North Carolina is now facing the death penalty for killing 4 year old Jadon Higganbothan who had "hit another child's bottom". Enraged, Lucas is alleged to have taken Jadon to a garage and killed him whilst the lord's prayer in Hebrew played loud to mask out the screams and gun shots.
Antoinetta McKoy, a 28 year old woman who also lived with Lucas, tried to escape after the killing of Jadon bus was beaten by Lucas and other women in the house and then shot to death
What kind of sick, cruel world do we actually live in? Who knows if Jadon was gay or not; but does that really matter or even constitute murder? It makes me sick that things like this happen all the time, human beings killed for their sexuality. You don't see gay people going round and killing straight people because of their sexuality in the name of Atheism – yet gay is seen as evil. How so? I've not once read of straight people being persecuted by gays for who they sleep with.
When I was growing up, I had to struggle with being gay. I knew I fancied boys but also knew I had to hide it. I had a "girlfriend" throughout high school (who is now a lesbian) and tried to pretend I was something I wasn't.
Being straight, you don't have these problems – you just are who you are and accepted unconditionally. Straight people have no knowledge of how difficult "coming out" really is and how painful it is for you and everyone around you – sometimes with disastrous effects. Why then do people continually persecute us for being who we are? We are doing nothing wrong but being ourselves, something that the other 90% of the population automatically does.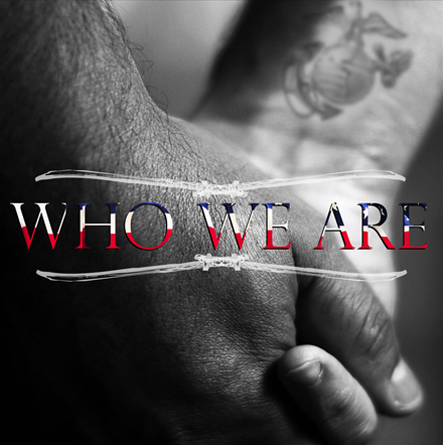 A lot of gay hate stories seem to emanate from the USA – most in the guise of religious reasons. Michele Bachmann is running for Presidential election at the moment in the hope to be representing the Republican Party. She is also a right-wing homophobe whose husband runs a government funded clinic that seeks to "cure" people of being gay… just "pray away the gay"!
In 2004, Congresswoman Michele Bachmann - who is also convinced that global warming is a hoax - compared gay marriage to Pearl Harbour. (Seriously, how do these people get through school, let alone into government?) She told supporters not to repeat the mistakes of military commanders in 1941. "Today we face perhaps the greatest attack on the family in our lifetime. Now is OUR time to stand up and send a message to avert an equally impending disaster."
She has of course dumbed down her position on human rights and equality since having her sights set on the Presidency. That is until Thursday when she was at the forefront of signing The Marriage Vow: A Declaration of Dependence Upon Marriage and Family. A pledge to stop gay marriage.
To be honest, I see this as a good thing. I honestly believe that these are the last ditch attempts of very narrow-minded and hate-filled individuals who are running scared, trying to drum up as much support as possible with no real power, influence or international backing. They can see the world is changing (albeit slow) and are shocked to the core that their own unsubstantiated hatred is for once being ignored. I can definitely see gay marriage legalised in most western countries in the next 10 years and possibly most of the world.
New York has now legalised gay marriage meaning that a lot more States will follow and so will the UK as we can't be left too behind America! The United Nations have voted for a resolution endorsing the rights of gay, lesbian, bi-sexual and transgender people and Uganda didn't pass the bill to execute people because of their sexuality. Times are changing and the world is now looking at people like Michele Bachmann as if she is the one in the wrong – which of course she is.
Extremists like Lukas Moses who take pleasure in killing women and children and saying it's god's will are luckily few and far between and the stronger the support gay people get, the better chance we have of stopping things like this for good. Murder should never happen, but it is particularly sickening when the victim is a four year old boy who may have shown gay tendencies.
On a much lighter note and perhaps even more proof that equality is getting closer; the out-dated Don't Ask Don't Tell legislation in America has finally been repealed. Now gay military personnel can freely declare their sexuality in the US forces and even join as out and proud members of the LGBT community.
There is still a long way to go but if we keep committed to the fight for equality we can stop people suffering and dying for no good reason. To all the bigots out there – the bible is wrong and so are you. Look at your fellow man with love and compassion not misguided hate.
Terry Gee
New! ManD8 'Shout' Messages!
****************************
Hi Guys!
Want to optimize your gay connections? 'Shout' it out loud by letting everyone know what you're after, what you have been up to, what you are feeling, what you are planning, in fact anything you want to "Shout" to the world!
Shout Messages are a FREE and quick way to draw attention to yourself - maximising your chances of connecting with other guys.
Update your Shout regularly via My Page and it will be seen by literally 1,000s of other guys on the site!
Visit our new Latest Shouts page for inspiration - you'll get the idea! Be imaginative, be daring, but most of all have fun!
Lastly - remember to add a photo to your profile to get even more attention!
Thanks!
The ManD8 team
---
Madonna speaks out over Malawi jailing of gay couple
Pop queen urges country to challenge court's decision
Malawi's most high profile benefactor, Madonna, has spoken out about the sentencing of a gay couple there, calling it 'shocking'.

The case of Steven Monjeza, 26, and Tiwonga Chimbalanga, 20, has been followed closely by the world's media since they were detained last December for holding a 'marriage' ceremony.

Gay sex and gay marriage is still illegal in Malawi and many other African countries.

Last Thursday Monjeza and Chimbalanga were convicted of 'unnatural acts and gross indecency' and both handed 14 year jail terms including hard labour.

Magistrate Nyakwawa Usiwa told the couple he was issuing a "scaring sentence" so that the public would be "protected from people like you, so that we are not tempted to emulate this horrendous example"

The ruling is garnering world-wide condemnation, with human rights groups denouncing the sentencing as unjust, calling for Monjeza's and Chimbalanga's immediate release.

Madonna, who has two adopted children from Malawi spoke out after the sentencing: "I am shocked and saddened by the decision made this week by the Malawian court, which sentenced two innocent men to prison."

In a statement posted on the singer's Raising Malawi website she calls for "the progressive men and women of Malawi – and around the world – to challenge this decision in the name of human dignity and equal rights for all."

U.N. secretary general Ban Ki-moon said the sentences "violated human rights principles that ban both discrimination on the basis of sexual orientation, as well as the criminalization of sexual acts between consenting adults"
---
Daniel Radcliffe films support for Gay teen suicide charity
Harry Potter star features in public service announcement
Actor Daniel Radcliffe has recorded a public service announcement in support of a gay teen suicide charity.

The Harry Potter star recorded the PSA for The Trevor Project – a 24-hour helpline for US gay, lesbian, bisexual and transgendered youth who are at risk of self-harm.

The 30-second clip features Radcliffe explaining what the charity is about and ends with the star encouraging LGBT youth: "Be proud of who you are".

Executive director and chief executive of the Trevor Project, Charles Robinson said: "LGBTQ youth suicide is a preventable epidemic, and at the Trevor Project, we know that community education is the key to combating these devastating statistics.

"Because this PSA features Daniel Radcliffe, it has the incredible power to educate communities and spread the word to youth that help is always available and that is okay to reach out for support."

Radcliffe said: "I believe that The Trevor Project has a universal mission of acceptance that is so profound.

"If this brief PSA makes even one lost and alone young person aware of the Trevor Helpline and the lifesaving support it offers, then it will have been an endeavor well worth making."

In an interview with Associated Press Radciffe said he feels it's incredibly important that straight people show they care and are interested in the welfare of gay and lesbian youth.

Growing up with parents in the acting profession the 21 year-old says he was always surrounded by gay men: "It was never even something I thought twice about, that some men were gay and some weren't"
---
1
2
3
4
5
14
15
16
Next Page
»